HOT GIMMICK MANGA FOR SALE - final volumes 11 & 12


$20 CAD shipped for both!
Hot Gimmick manga by Miki Aihara, the last two of the whole series!


They are in GREAT condition! I've only read them one or two times each.
I need the money more than the mangas, and since I've read them once already, I'm sure someone else would want them more than me (=

I only accept paypal at the moment. Please inform me if you will be paying by credit card or debit card through paypal as there are some fees.

I will be shipping from Canada, so please keep in mind the time it might take to arrive.
Shipping costs are included in the price! However, if you'd like the mangas to arrive faster or purchase insurance, those will have to be added to the price.
I'm not responsible if the item is damaged or lost in the mail!

If you're interested, drop by my shop or email me!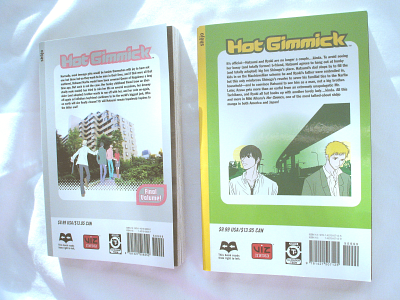 (my shoppe | my email)